and freshness of a terroir 
Château Fonsalade is located on a geological fault. This unique feature offers exceptional richness because even if the soils of shale and clay-limestone are dominant, we work on no fewer than seven different types of soil: from schist-sandstone to gypsum marl and pebbles.
This mosaic of soils is completed by a variety of exposures and altitudes. 15 hectares are located on the plain and 18 hectares on hillsides, the highest of which reaches 350 meters above sea level on the heights of Roquebrun. Fonsalade forms a valley surrounded by hills and swept by the north winds or conversely by the sea breezes. This specificity makes it a terroir generally cooler by 3 to 4°C than the rest of the appellation, this freshness significantly marks the wines of Fonsalade.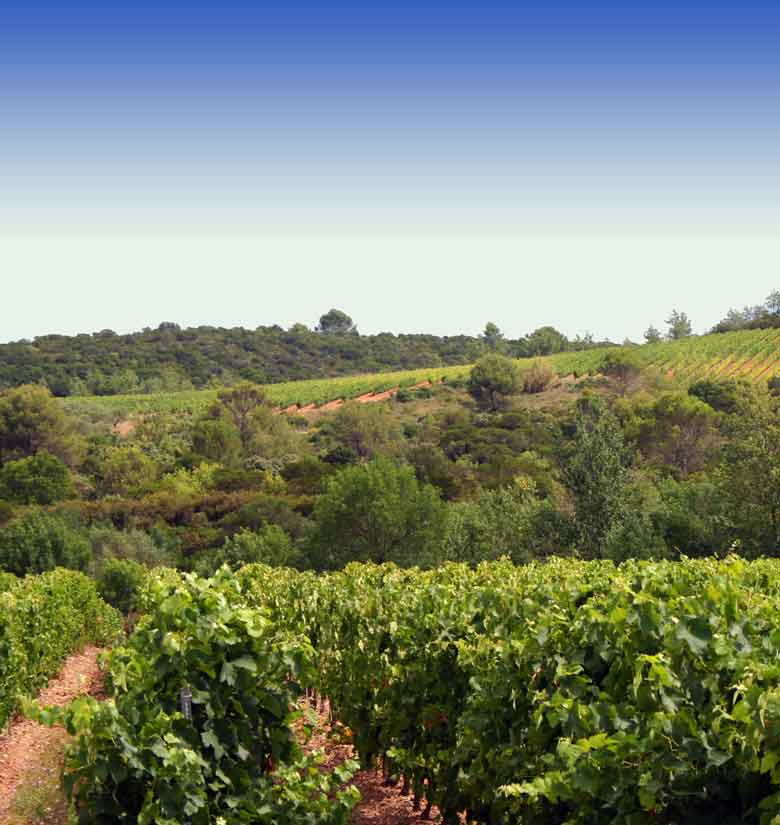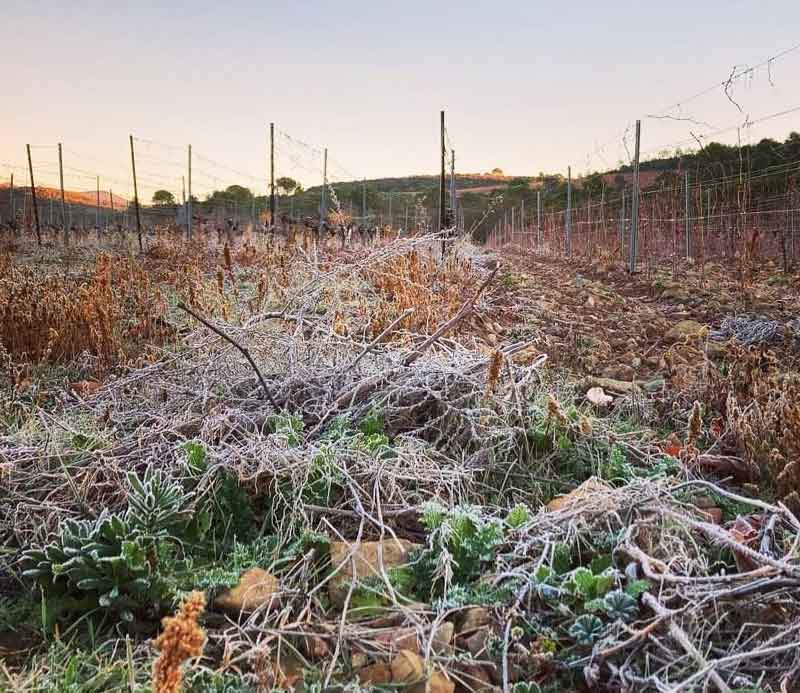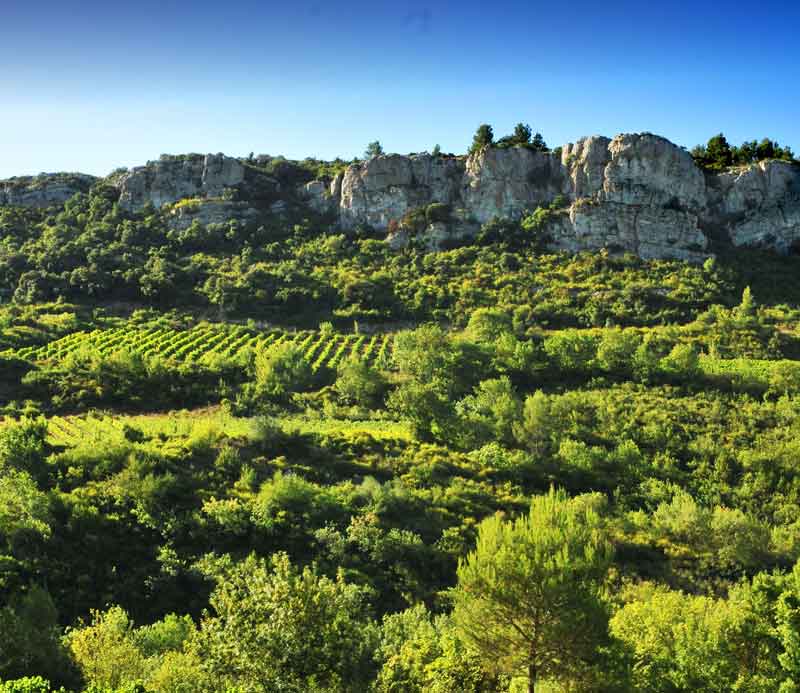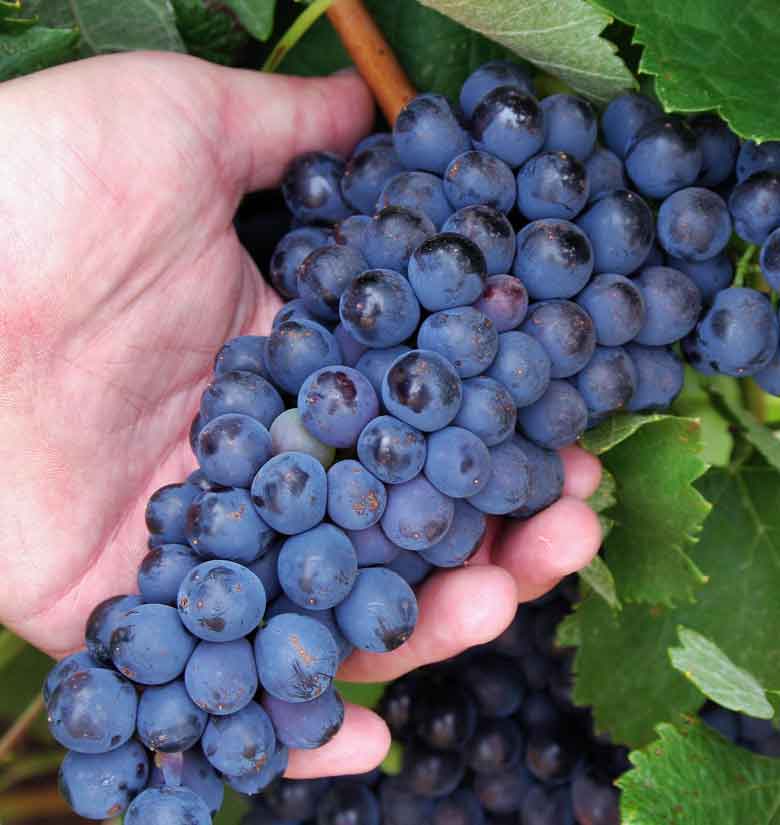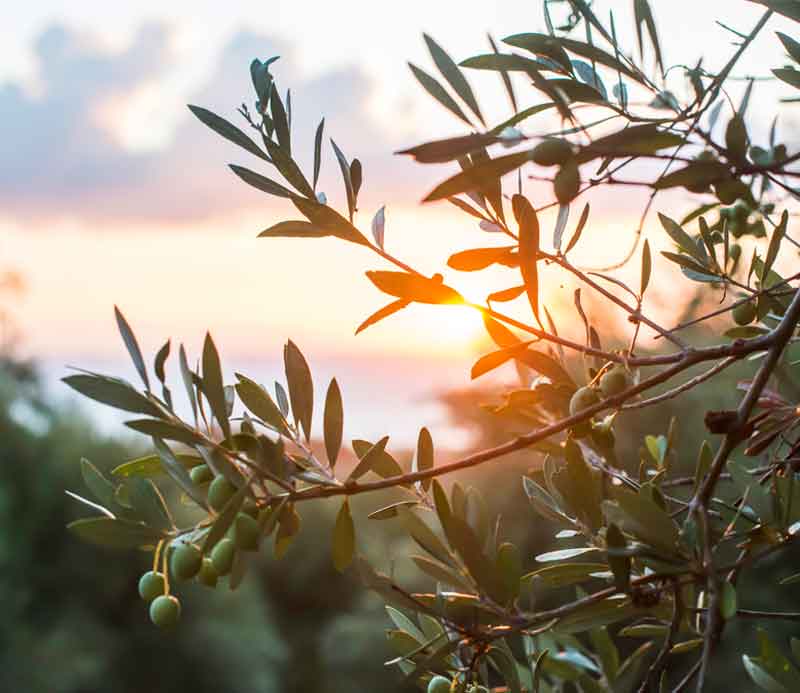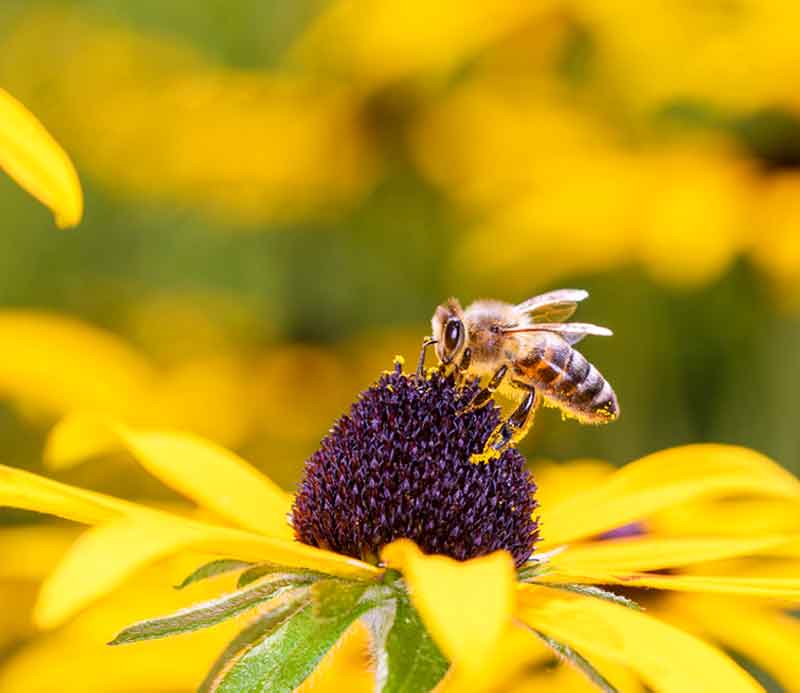 We want to protect this exceptional terroir and its ecosystem. That's why we have chosen to replant southern grape varieties - Carignans, Cinsaults or Grenaches - better suited to our climates. For more fragile grape varieties such as Syrah, we have chosen to plant regularly rather than overprotect the plant from aggression.
Nous avons pour philosophie de viser le zéro intrant dans nos sols. Ainsi les désherbages sont mécaniques et la nutrition organique, même si cela représente une charge de travail bien plus importante qu'en culture traditionnelle. Nous sommes convaincus que c'est la seule alternative durable.
Finally, we are surrounded by a very rich ecosystem, we contribute to its development by planting old variety fruit trees and bee plants for pollinating insects every year.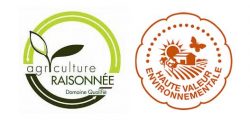 Geological section NO - SE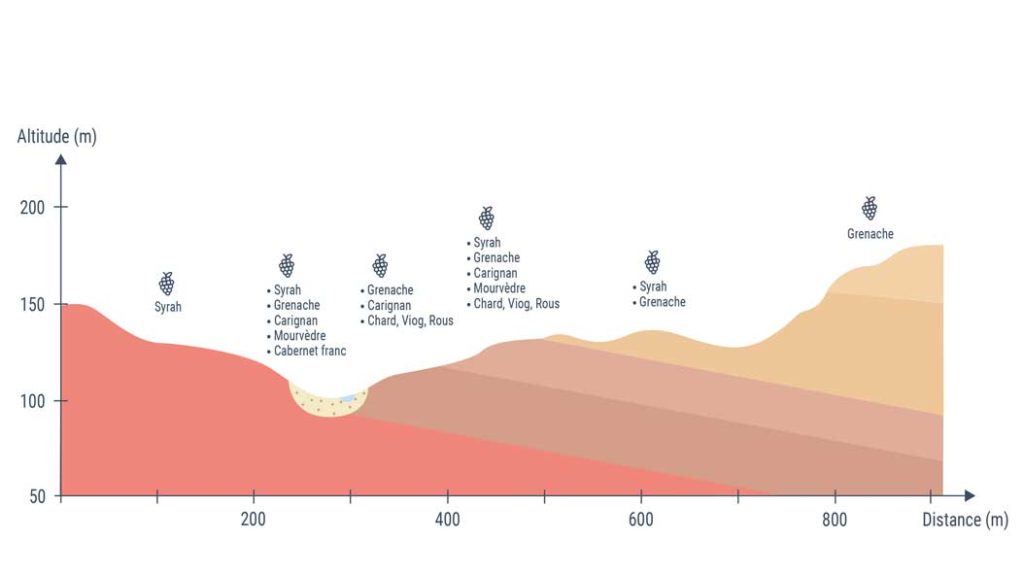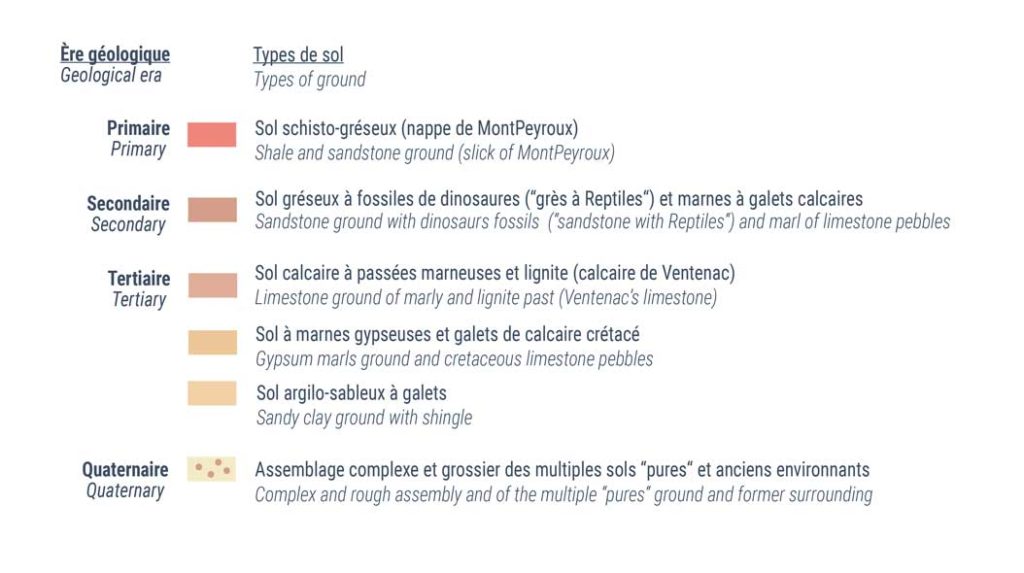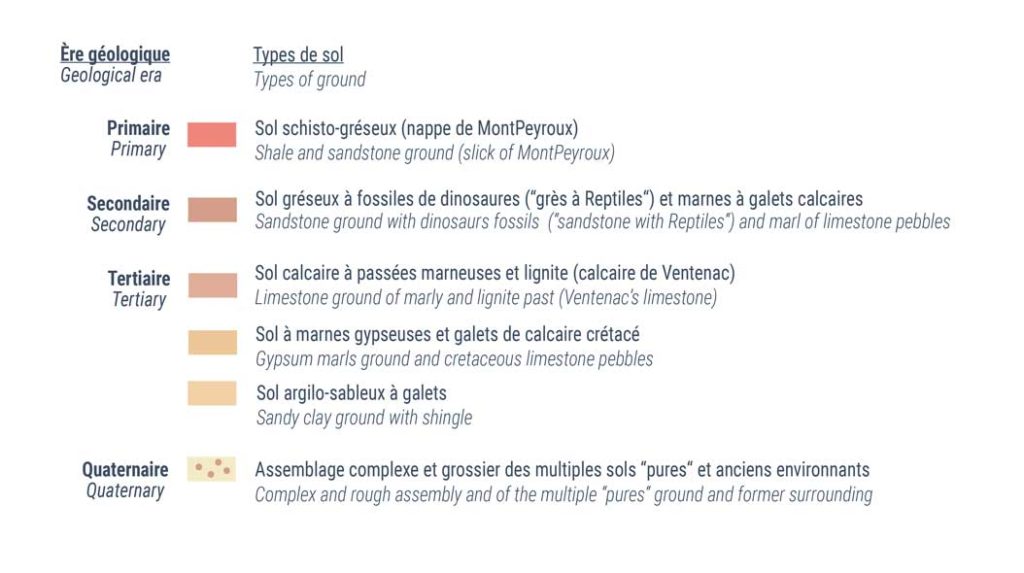 Technical and precise gestures
Réaliser de bons vins, qui donnent du plaisir à ceux qui les produisent mais plus encore à chaque dégustateur, qu'il soit expert, occasionnel ou bien encore néophyte nécessitent attention et précision dans chaque geste. C'est pourquoi nous avons fait le choix de réaliser l'ensemble des travaux de culture et de vinification par nous-même. Seule une équipe de vendangeurs expérimentés vient nous porter main forte de mi-août à fin septembre.
We carry out most of our harvests by hand: at night or at daybreak exclusively. Our goal is to start our fermentations below 14°C to protect and retain as many aromas as possible. Each parcel is vinified separately to preserve their intrinsic characteristics.
The Château Fonsalade and Felix Culpa cuvées come from unique and identical plots year after year.