made with love and passion
At Château Fonsalade, ancestral traditions are combined with the best modern cultural and oenological practices.
Thanks to a quality terroir with a beautiful mosaic, a cool altitude climate and know-how, all monitored by consultant oenologist Claude Gros, Château Fonsalade is recognized as one of the best wine producers in Languedoc.
Our range is homogeneous around mainly red, rosé and white wines which are often recognized in various national and international wine competitions (Decanter, Wine Advocate, Mundus Vini, Paris Macon, RVF, Terre de Vins, Vinalies Internationales, etc.).
On its 32 hectares of vines, Château Fonsalade produces between 120,000 and 150,000 bottles. Each wine has its own signature and identity, depending on the nature of the plot, the age of the vines and the yield because our objective is to seduce all palates, from the professional to the wine lover via those who love the great wines of Languedoc. Join us with the wines of Château Fonsalade !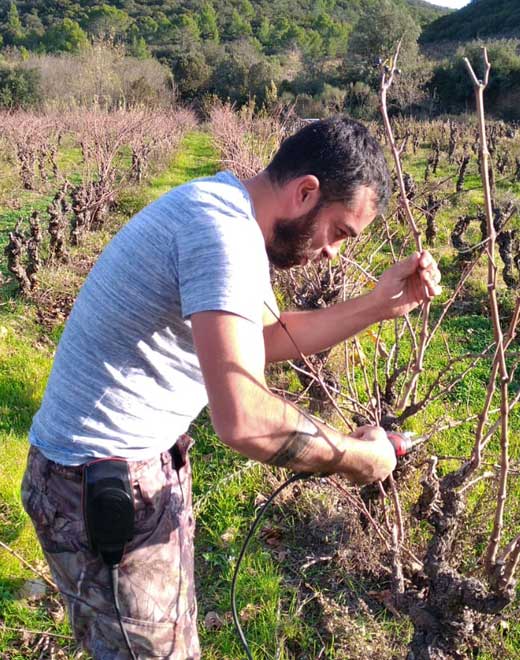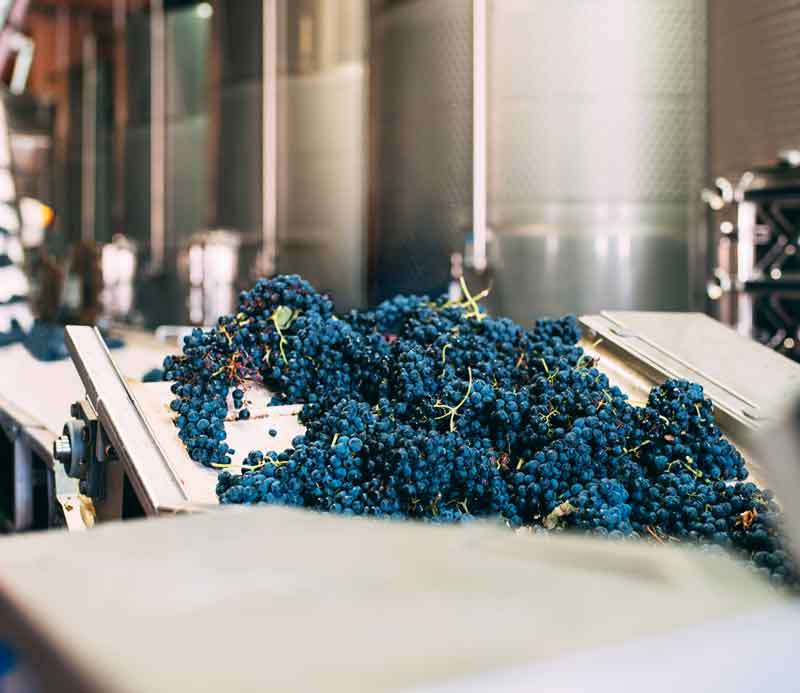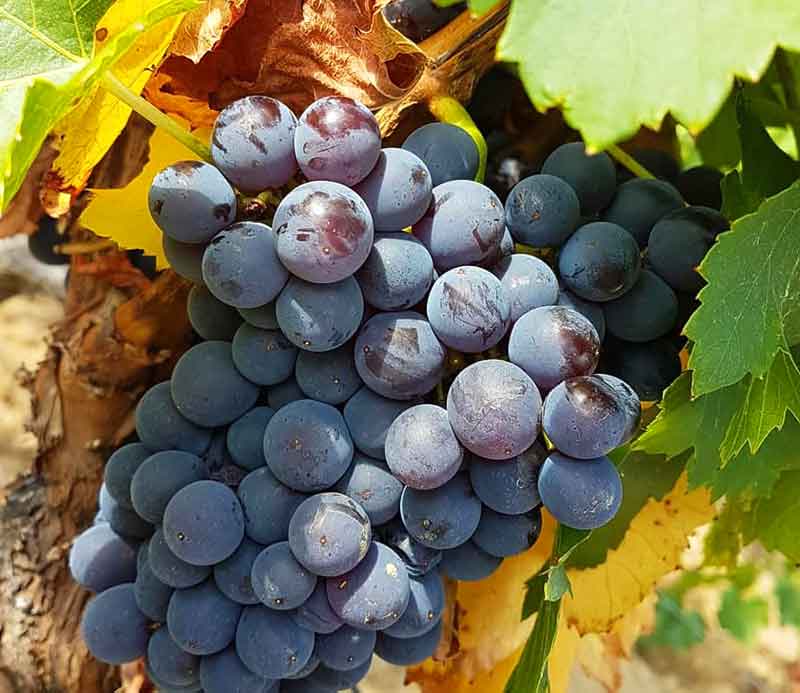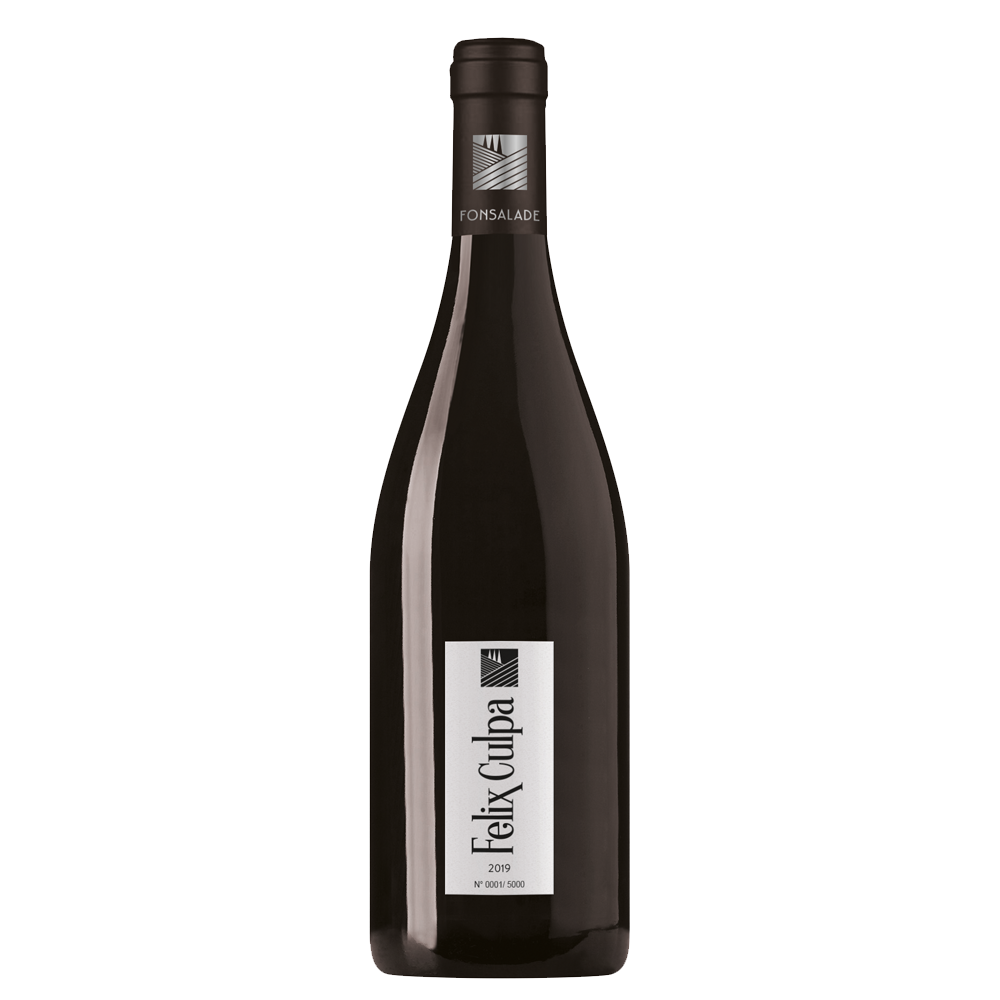 Our Estate's prestige label. Less than 6000 bottles per year for this very elegant wine.
Blackberry jam, toasty notes, and spices. Power, Richness and Elegance are the three words that best define this top Languedoc wine.
Decant for at least an hour to reveal all its character! It will be the perfect pairing with lamb, T-bone steak of asian cuisine.
Production: 5,000 to 10,000 bottles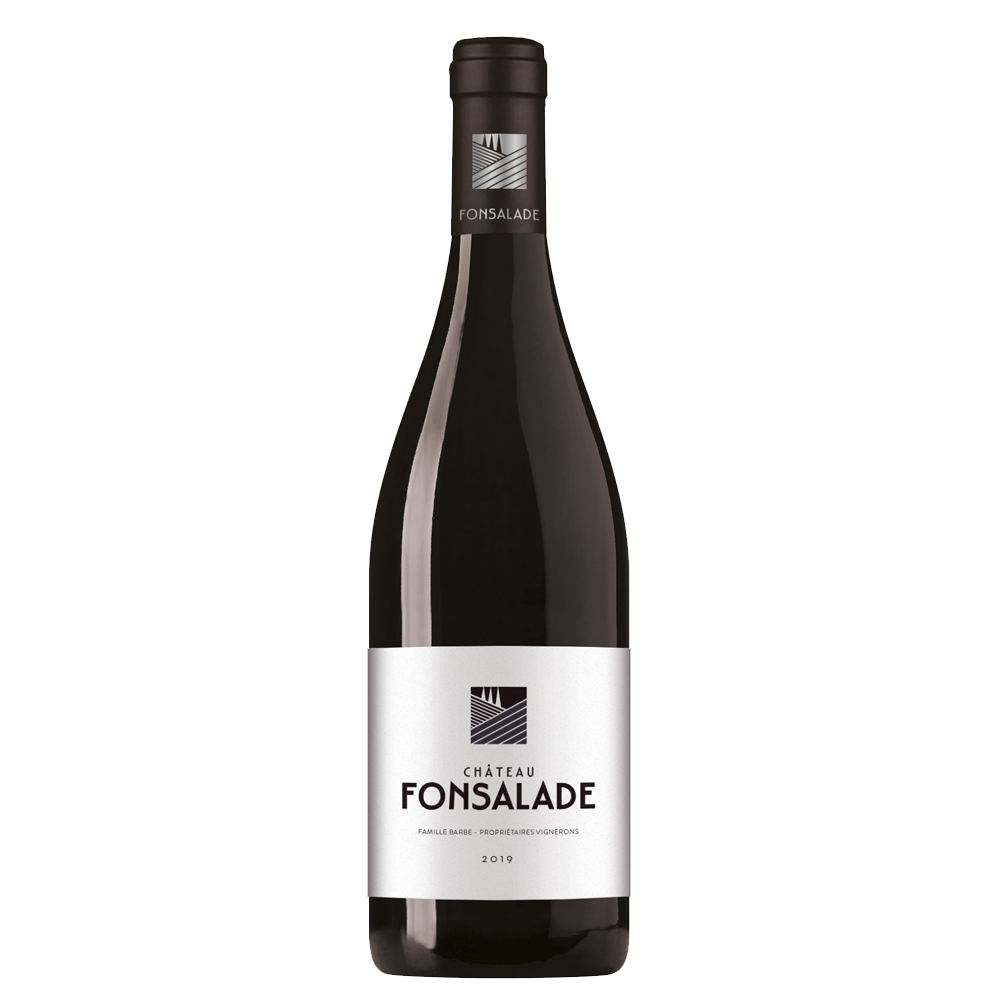 The estate's iconic label! Produced since always and resulting from the plot selection of our finest old Grenache vines, it is the most representative wine of the domain.
With its black berries notes, it's a rich and fine wine. Undeniably, a great wine from the Saint Chinian appellation.
Production: 60,000 to 80,000 bottles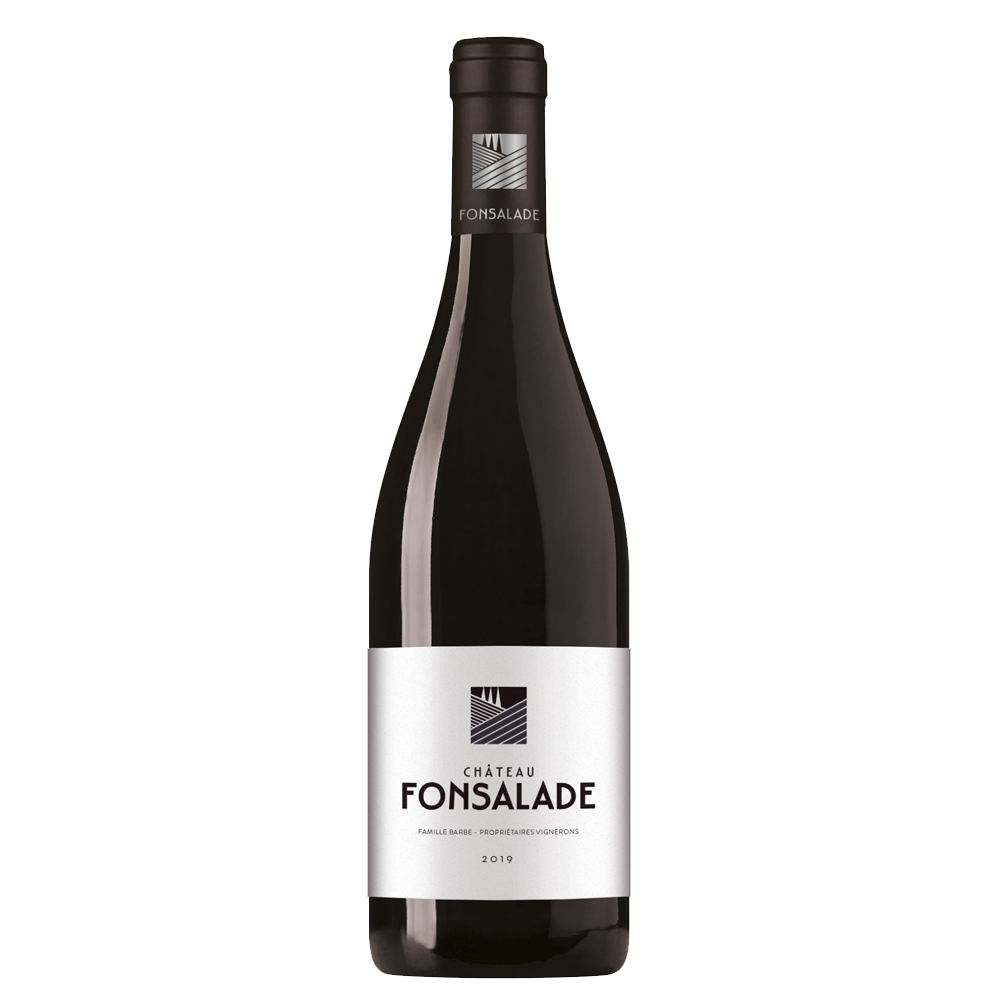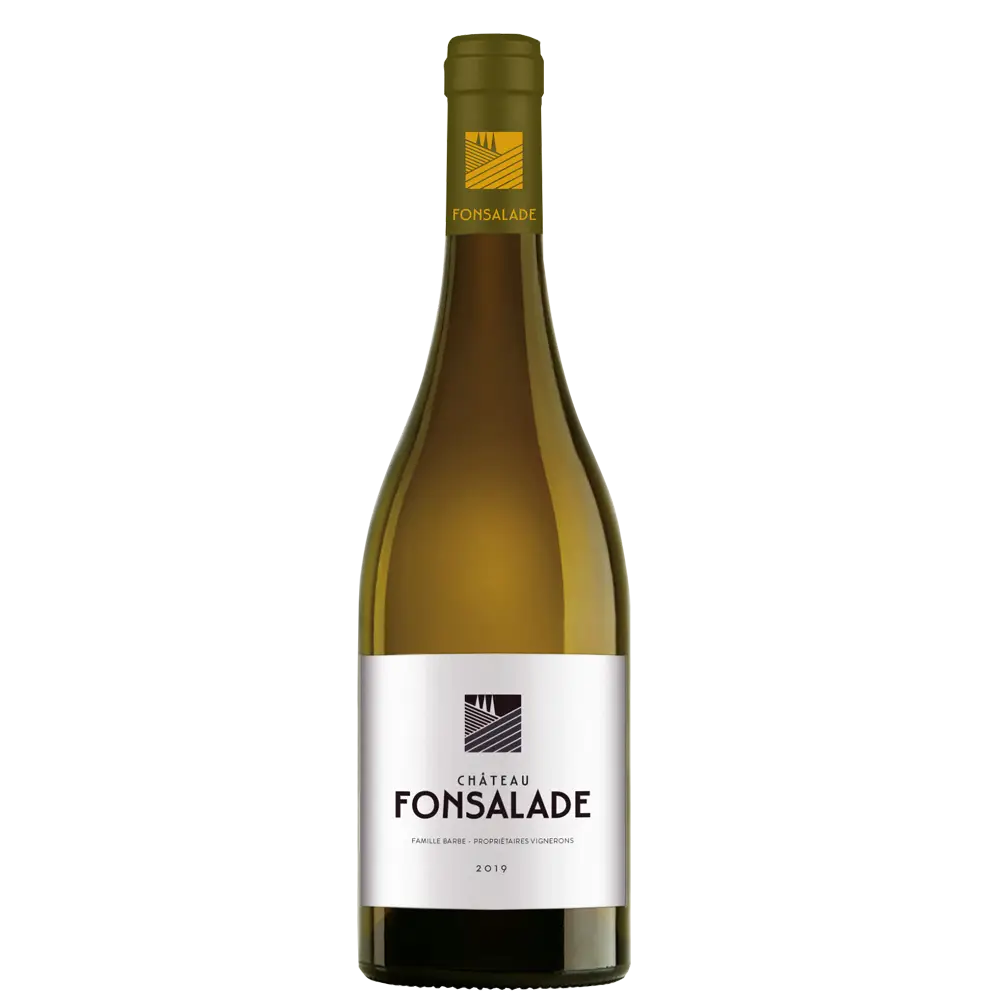 The old vines of Grenache Blanc and Roussanne on our shale hillsides o° er a wide range of aromas of white fruits with a few hints of honey.
The mouth is silky and generous, and it keeps the typical freshness of Fonsalade with a nice roundness. Aging for a few months on wood gives the wine its butter and brioche nuances.
Production: 3 000 à 4 000 bouteilles
Château Fonsalade – Cuvée F
Our F label offers you a full-blown introduction to the Saint Chinian appellation.
Blended from our young Grenache and Syrah vines, this indulgent, spicy and very fresh wine is nicely mouth-filling with attractive red fruit notes.
Lovely potential to appeal.
Will be paired with duck breast, lamb, lasagna or even a couscous.
Production: 30,000 to 40,000 bottles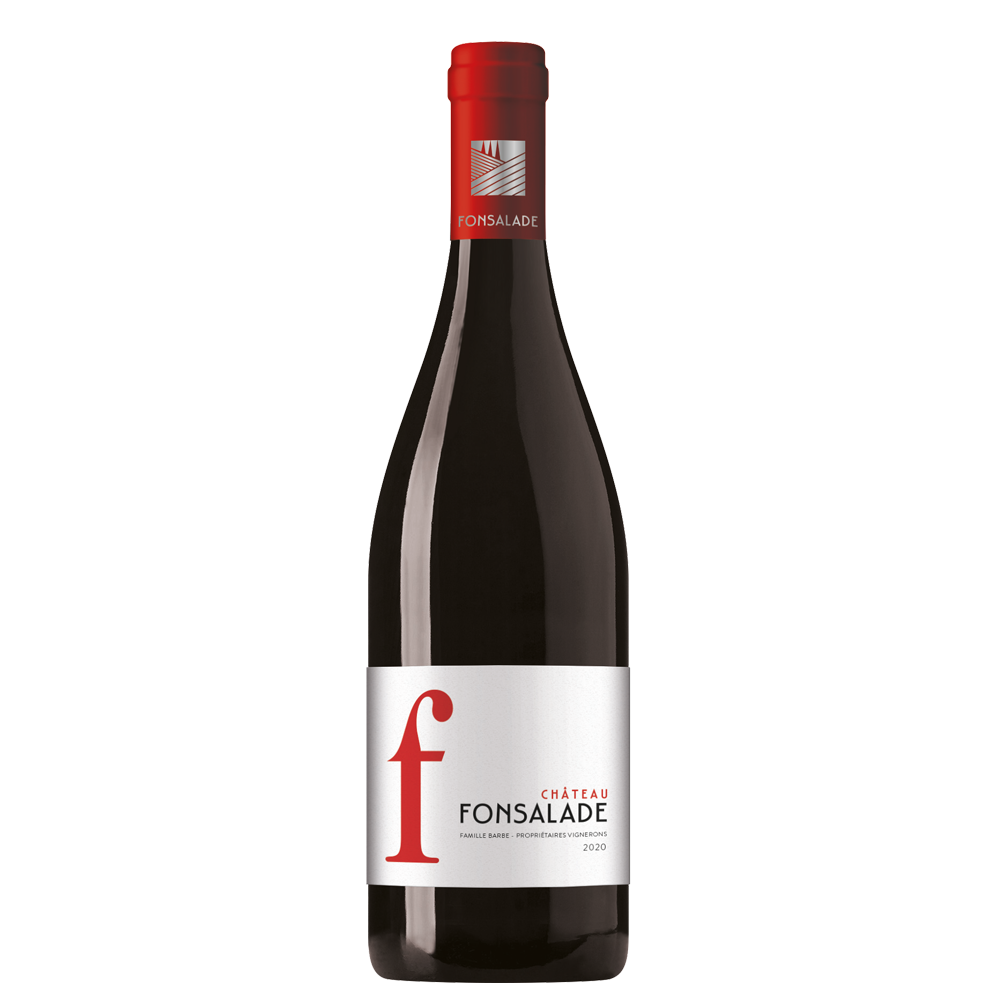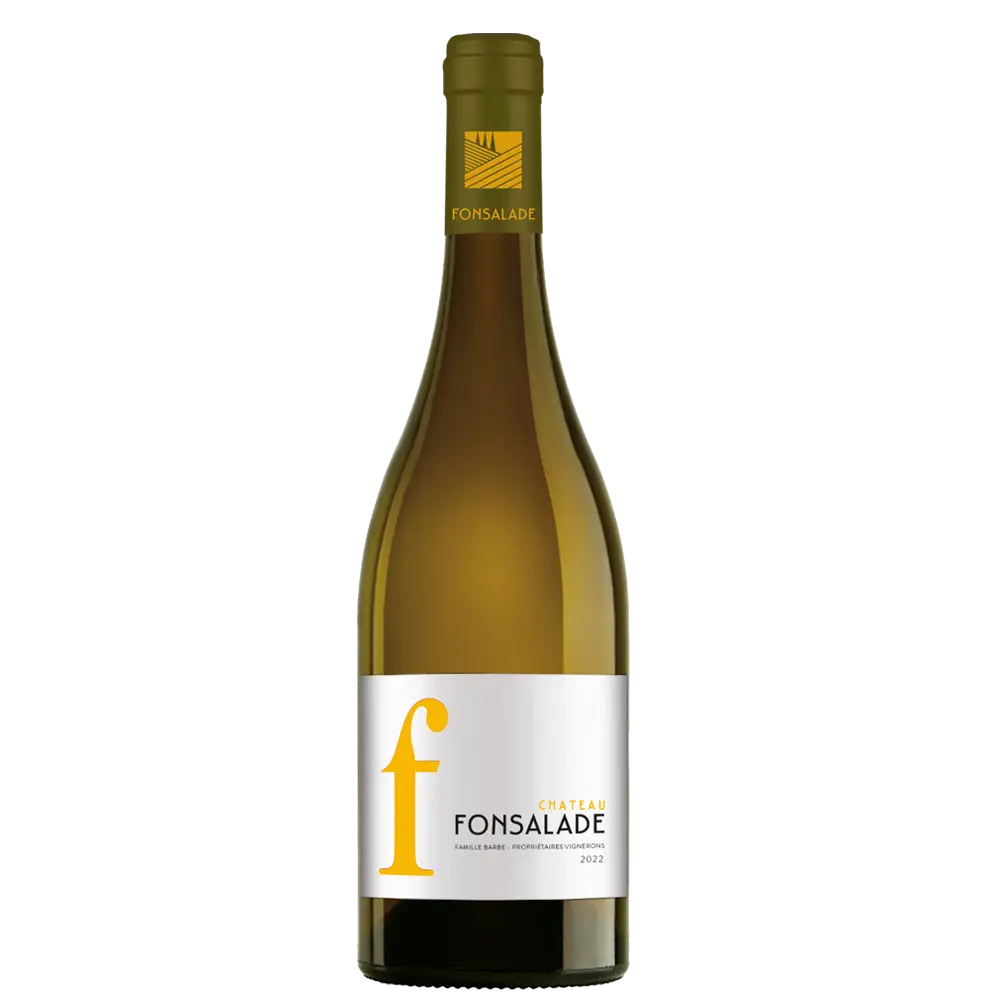 Surrounded by almond trees, our parcel of Roussanne overlooks the Rieuberlou river. It's pairing with old Grenache blanc planted on the hillsides on the heights of Roquebrun terroir.
Brilliant color with predominantly pear and apricot aromas with some floral notes. Its mouth is as generous as fresh.
Production: 3 000 à 4 000 bouteilles
The easiest drinking wine from Fonsalade ! Wine for friends, wine for good occasions. With Grenache, Syrah and Mourvèdre, this is a fresh and fruity wine, easy to drink. Your perfect partner for friendly times.
Production: 25,000 to 35,000 bottles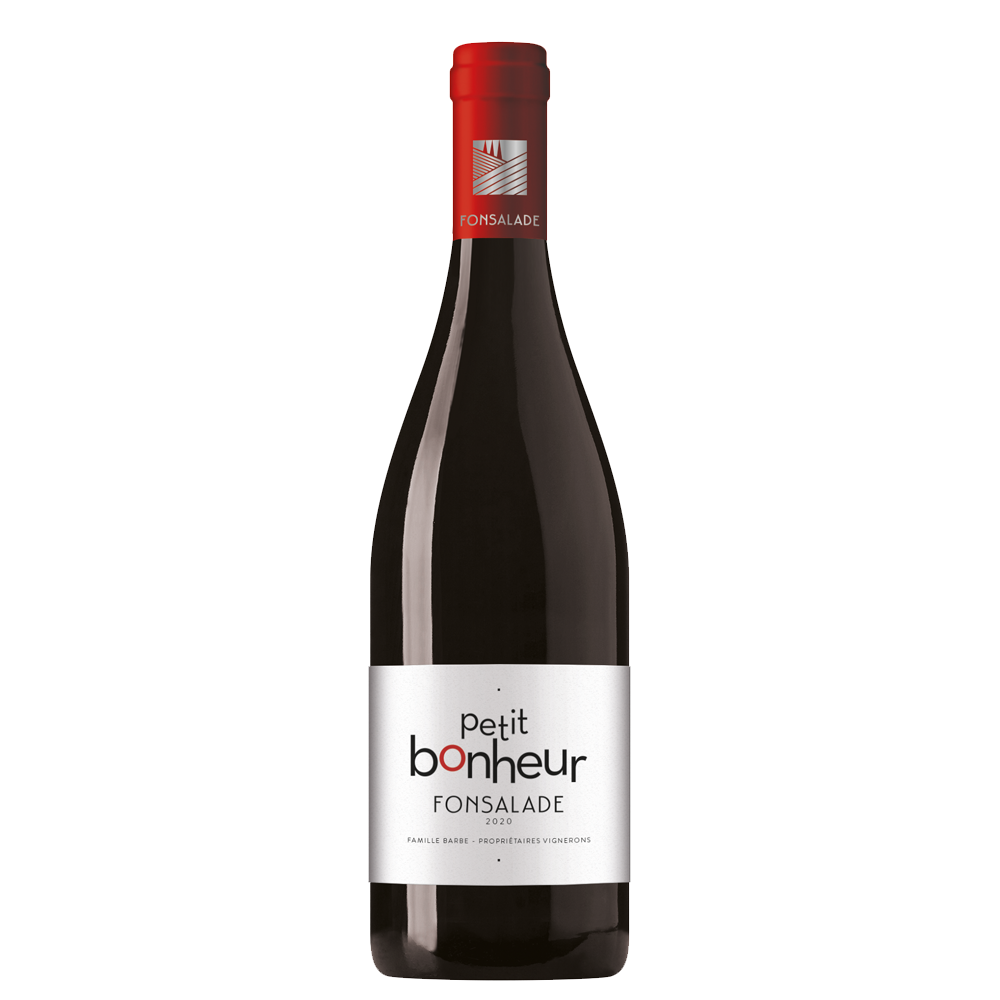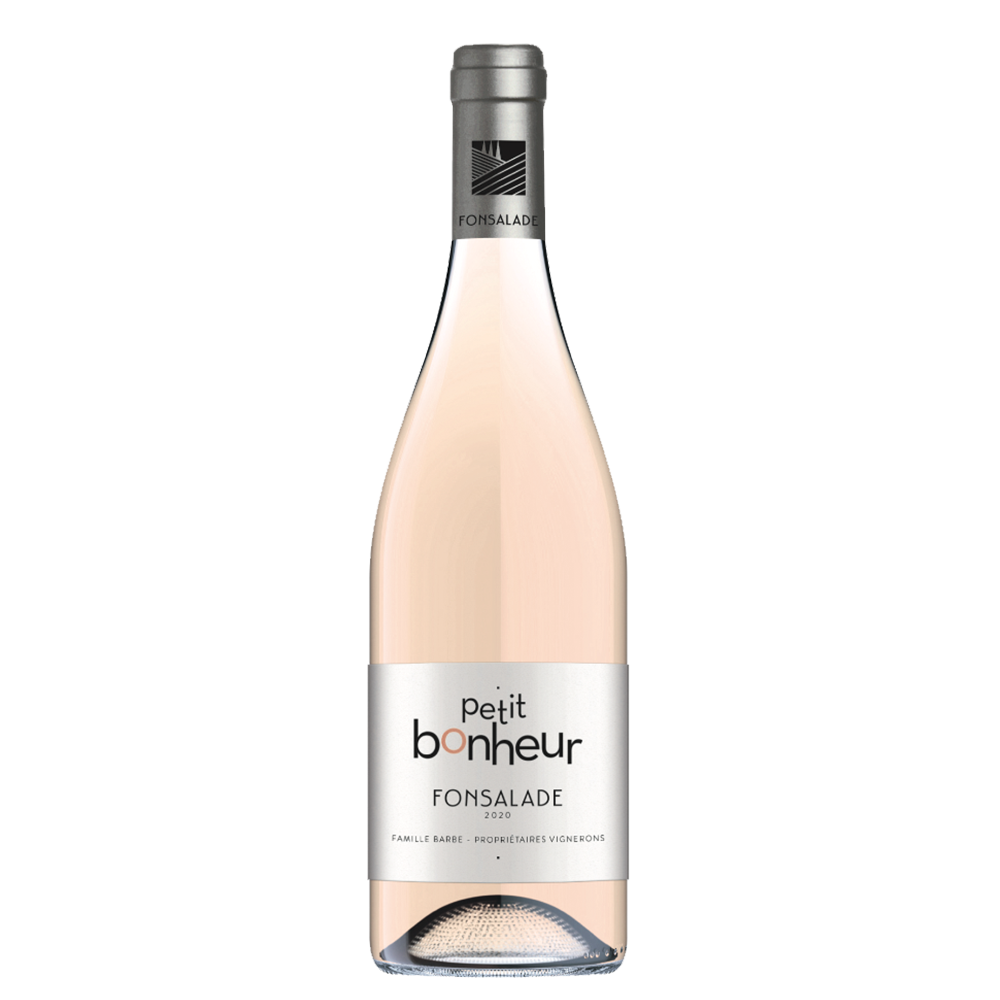 Fonsalade's wine for pals! This rosé wine is packed full of relaxed enjoyment, the kind to share with friends and create some memorable happy moments. Fresh, fruity and light, the wine shows beautiful minerality and is the perfect companion for those long, balmy summer evenings.
Production: 7,000 bottles
Our young viognier vines planted along the Rieutord river on a clay-limestone soil offer us a nice freshness.
Apricot and mango aromas are followed by hints of almond blossom and hawthorn. Its unctuous and lively mouth reveals a beautiful harmony.
Production: 3 000 à 4 000 bouteilles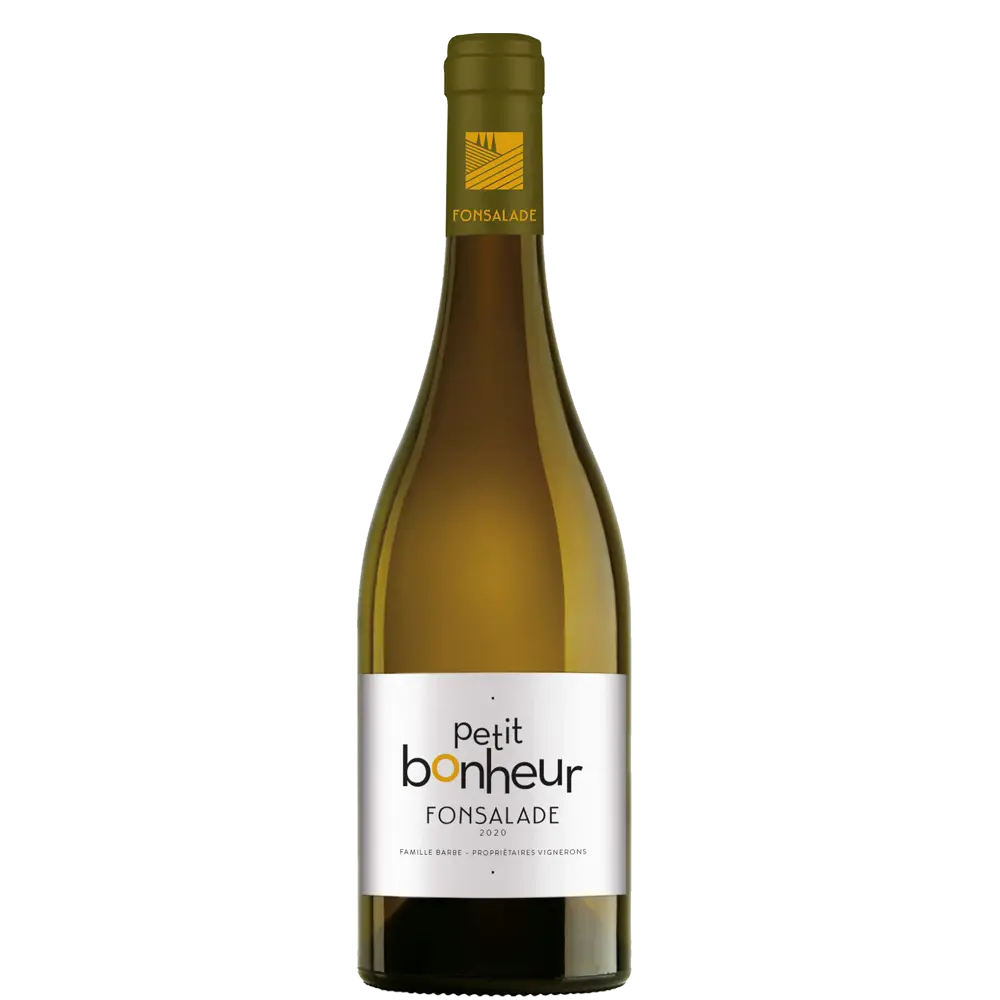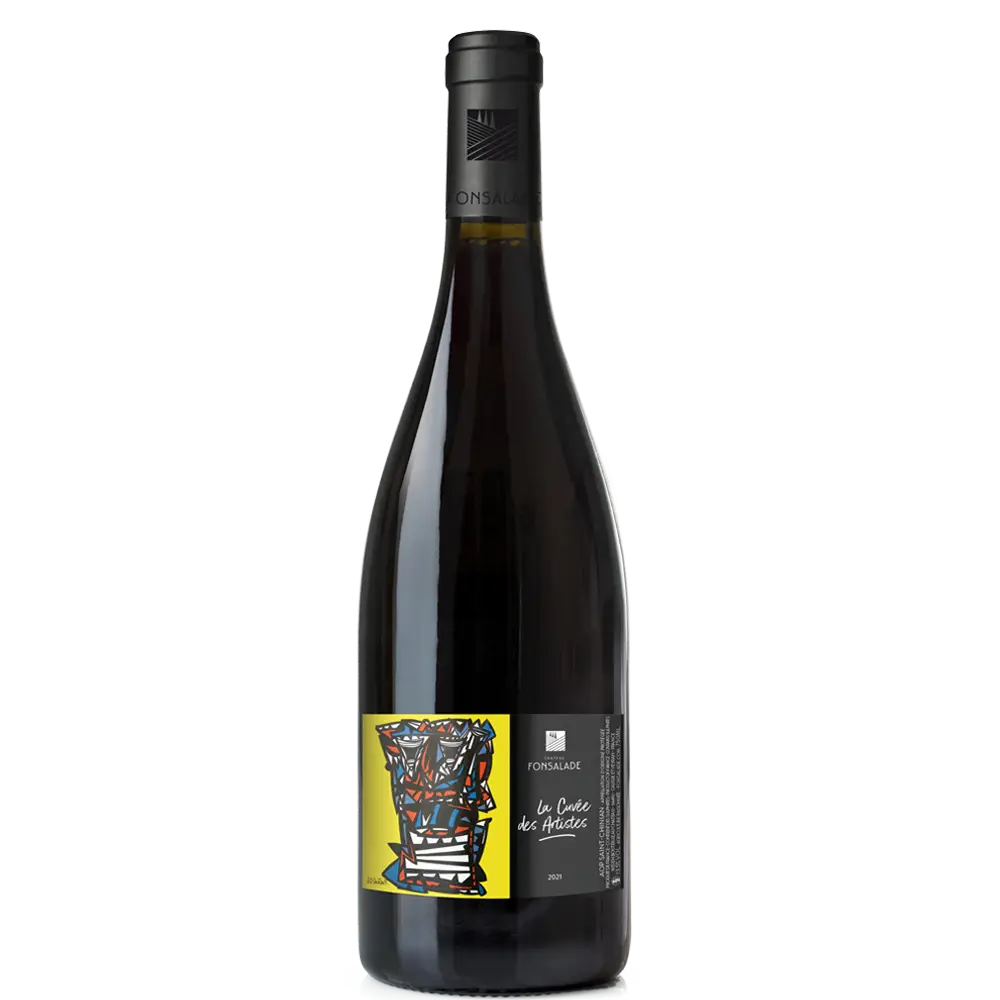 As a free artist, we decided to free ourselves from the barriers of the appellation to produce a 100% Grenache wine.
Like a painting rich in colors, you will discover a silky and expressive mouth like a bouquet of red & black fruits but also some notes of garrigue and liquorice.
Production: 7,000 bottles